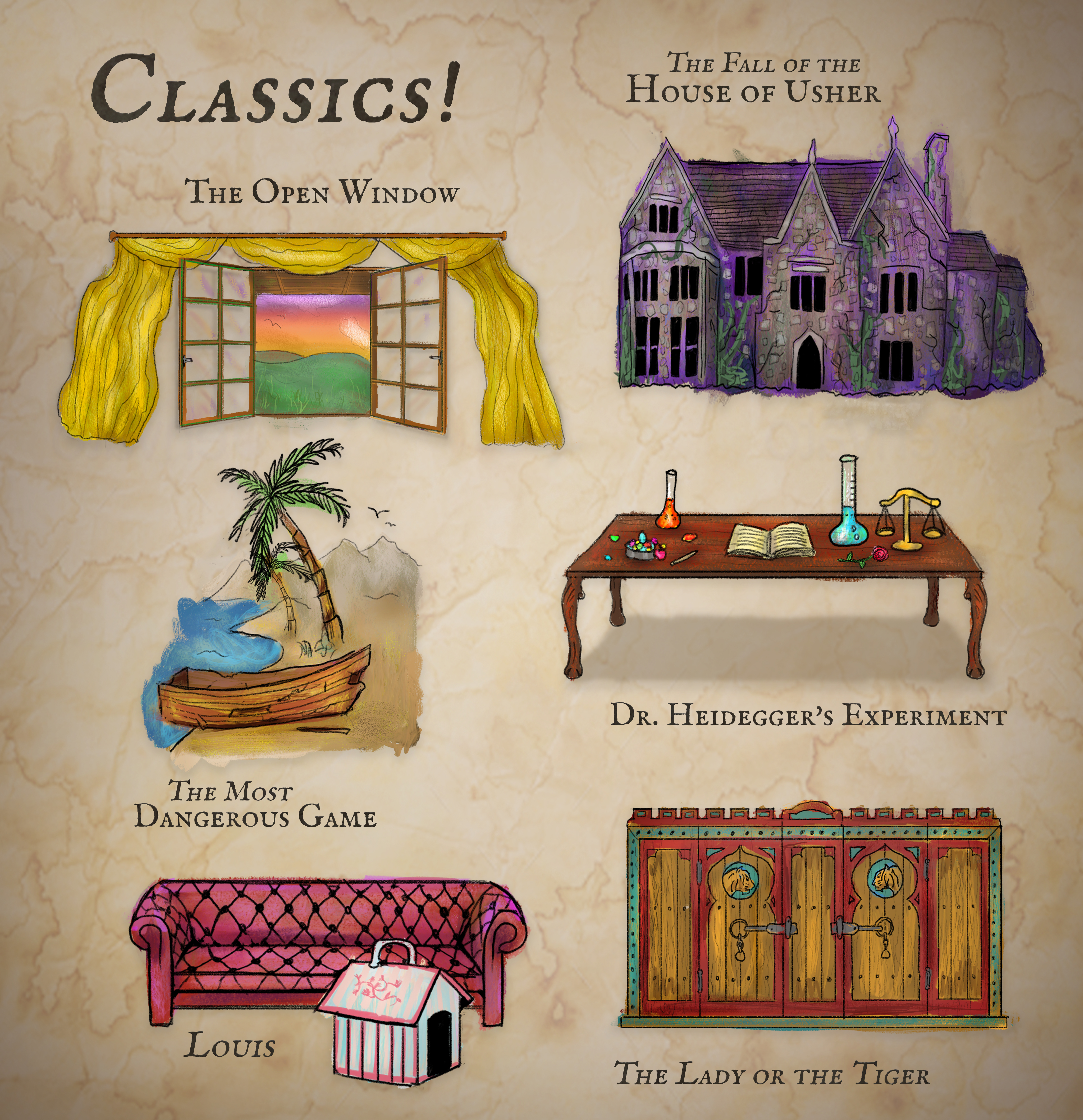 A New Way to Engage with Text
Chamber Theatre's, CLASSICS! The Entertainment Edition, allows students and teachers alike to become immersed in the world of these six influential short pieces of literature! This package is a true virtual field-trip that transports its viewers to the different cities and landscapes that inspired their iconic writers.
Run Time: 1 hour and 40 minutes
WE ACCEPT PURCHASE ORDERS!
*To pay by check or PO email: [email protected]
or call 617-542-9155
**Please Note: a new Sales Tax was passed placing a new tax on online "courses", which includes all of our packages
If you are from a school or non for-profit business that has tax exemption, please e-mail your tax exemption form to [email protected]**
We Now Offer Teacher Group Rates!
Exclusively available for multiple teachers at the same school.
*ENTERTAINMENT EDITION GROUP RATES:
2 Teachers - $350 ($250 for first and $100 for second teacher)
3 Teachers - $425 ($250 for first, $100 for second, and $75 for third)
4 Teachers - $475 ($250 for first, $100 for second, $75 for third, $50 for fourth)
*please email [email protected] to purchase
Press the Play Button to Watch the Classics! Trailer



Click here to view our other Educational Programs